About us
MS Ortis Produkt is a general partnership registered in the National Court Register (KRS). We started business activity in 1990 and since then we have been engaged in plastic treatment, mainly, in production of drinking straws. Our production plant is situated in Miszewo Murowane in Masovian Voivodeship and sales and head offices are located in Dziekanów Leśny near Warsaw.
A modern machine park enables us to conduct an effective production both as to productivity and product quality as well.

In case of untypical orders, we design a new machine park or rebuild possessed one ourselves.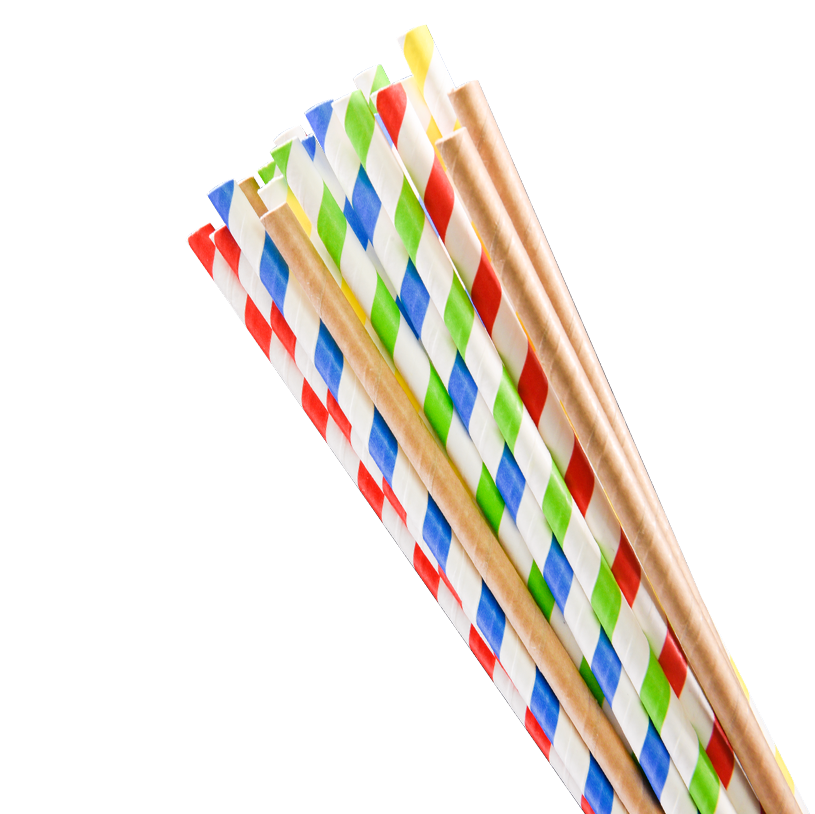 The plant has machines for quick multi-colour extrusion and facilities for bellows-shaped section fabrication, fast paper-wrapping machines or packaging automatic machines for bulk containers.
Our machine park consists of modern production lines with great outputs. The individually straw paper-wrapping machines cover production capacities currently.

The company is managed directly by the owners what simplifies a decision process, facilitates an access to information and flattens a management structure.

We have long-term experiences in cooperation with very demanding customers which include international corporations, i.e. McDonald's, Burger King, Pepsi, Coca-Cola, enterprises specialised in operating on the market of plastic dishes and packets, gastronomic networks and smaller entities.

The strongest points of our company comprise professional consultancy, reliability and fastness – all these things to meet requirements and realize ideas of our customers.
quality

policy

PW MS ORTIS-PRODUKT company's target is the production of drink straws in accordance with the customer's expectations and legal regulations.
Our company has certification of BRC Packing Materials and according to this international standard we we improve our activities in range of compliance with legal requirements, improving work organization and training employees in the awareness and responsibility related to their tasks and obligations.

PW MS Ortis Produkt, Kobieracki, Selerowicz company products and sells paper and bio drinking straws and technical technical straws.
We extrude our products from primary polypropylene, compostable plastics and paper.



We declare that our products are
made of the highest quality raw materials that meet national and european quality and safety requirements,


hygienic and safe for the health and life of the consumer,


produced with the utmost care to ensure the best quality.
The management is committed to:
 production and sale of products in accordance with the customer's specification and requirements with maintaining high repeatability of production batches;


manufacturing of products in accordance with national and european legislation


compliance and implementation of all the provisions of the BRC GS Packing Materials (version 6) and FSC (Responsible Forest Management Council) standards


compliance with the GMP and GHP rules and monitoring of critical control points throughout the entire technological cycle


from the receipt of the raw material to the release of the finished product.


crew training in order to increase the awareness and responsibility of employees related to the area of entrusted tasks and duties.


improving the quality and safety of products as well as the culture of safety and product quality
Our goals for the coming years are:
abandoning the production of plastic drink tubes and replacing them with ecological products from July 2021


improvement of products and machinery in accordance with the latest trends and technical possibilities
The top management obliges itself and its employees to make every effort to implement the Quality, Product Safety and Legality Policy and to achieve the set goals.

Certifications
Since 2016 : BRC GS Packing Material
Since 2018: FSC (Responsible Forest Management Council)
our drinking straws
Our drinking straws have been created for our clients who, like us care of the natural environment.

Environment friendly
Our eco-products don't have significant impact for natural environment.

Certified raw materials
Compostable drinking straws are made from raw materials that meet standard ISO 13432.

Paper for paper straws is  bought from certified FSC suppliers.

Additionally our ecological drinking straws can be recycled in common way.

colours
On request we offer colours according to the RAL colour system except our standard colour proposal. It is also possible to print an advertising inscription directly on one end of the straw (directly on the straw).
Biodegradable Straws Made in Poland
Ms Ortis in a manufacturer designing and creating drinking straws. We base our business on ecological awareness and offer products – like paper straws – which were design to satisfy our clients` needs without contribution to the pollution problem worldwide. All our paper straws are fully biodegradable and easy to recycle – products are made from certificated raw materials only. That makes them not only environmentally friendly, but above all safe for their users. Our straws are offered in many colours, according to the RAL colour system. It is also possible to personalize each drinking straw with an advertising inscription. That makes our offer even more interesting for business partners looking for new ways to promote their companies. Our straws are chosen by beverages manufacturers, restaurants, hotels as well as other businesses.
Production Line Based on Experiences of Straws Manufacturer
As a manufacturer of drinking straws made from paper we grow on the experiences we gained as plastic straws producer. We know the market, understand our clients' needs and expectations and own a modern machine park that enables us to carry on with all types of orders. We guarantee effective production of drinking straws – paper straws as well as biodegradable PLA straws – both as to productivity and product quality as well. We offer products that are widely recognized as aesthetic, functional and durable. Durability of our straws is the key factor of their popularity.
Why Should I Choose Papier Straws?
Replacing a drinking straw made form plastic with a one made from paper doesn't require great change of our habits but can have huge impact on our future. Our eco-friendly products are designed for your satisfaction, as well as they are meant to be neutral for natural environment. Choose wise, choose our biodegradable paper straws and enjoy all the pleasure with no responsibility.