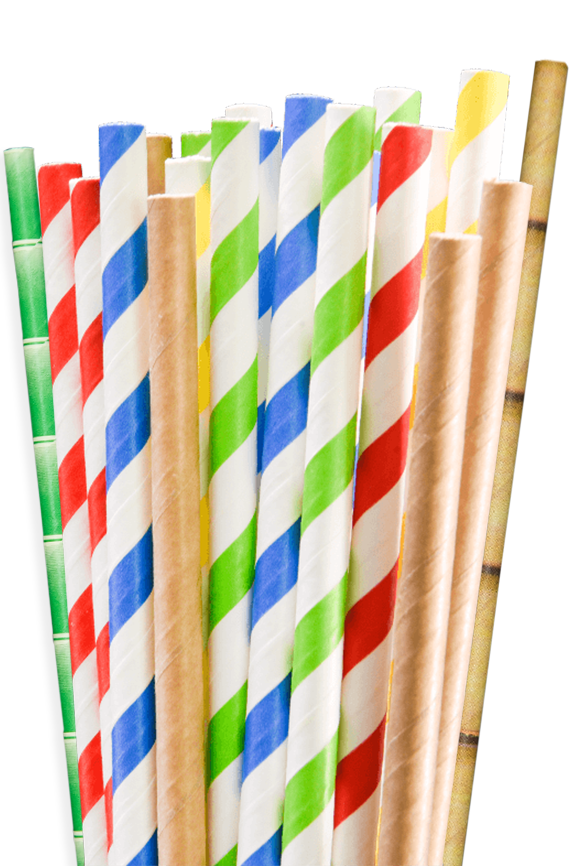 About us
MS Ortis Produkt is a general partnership registered in the National Court Register (KRS). We started business activity in 1990 and since then we have been engaged in plastic treatment, mainly, in production of drinking straws. Our production plant is situated in Miszewo Murowane in Masovian Voivodeship and sales and head offices are located in Dziekanów Leśny near Warsaw.
A modern machine park enables us to conduct an effective production both as to productivity and product quality as well.

In case of untypical orders, we design a new machine park or rebuild possessed one ourselves.
read more
our drinking straws
Our drinking straws have been created for our clients who, like us care of the natural environment.

Environment friendly
Our eco-products don't have significant impact for natural environment.

Certified raw materials
Compostable drinking straws are made from raw materials that meet standard ISO 13432.

Paper for paper straws is  bought from certified FSC suppliers.

Additionally our ecological drinking straws can be recycled in common way.

colours
On request we offer colours according to the RAL colour system except our standard colour proposal. It is also possible to print an advertising inscription directly on one end of the straw (directly on the straw).
Biodegradable Straws Made in Poland
Ms Ortis in a manufacturer designing and creating drinking straws. We base our business on ecological awareness and offer products – like paper straws – which were design to satisfy our clients` needs without contribution to the pollution problem worldwide. All our paper straws are fully biodegradable and easy to recycle – products are made from certificated raw materials only. That makes them not only environmentally friendly, but above all safe for their users. Our straws are offered in many colours, according to the RAL colour system. It is also possible to personalize each drinking straw with an advertising inscription. That makes our offer even more interesting for business partners looking for new ways to promote their companies. Our straws are chosen by beverages manufacturers, restaurants, hotels as well as other businesses.
Production Line Based on Experiences of Straws Manufacturer
As a manufacturer of drinking straws made from paper we grow on the experiences we gained as plastic straws producer. We know the market, understand our clients' needs and expectations and own a modern machine park that enables us to carry on with all types of orders. We guarantee effective production of drinking straws – paper straws as well as biodegradable PLA straws – both as to productivity and product quality as well. We offer products that are widely recognized as aesthetic, functional and durable. Durability of our straws is the key factor of their popularity.
Why Should I Choose Papier Straws?
Replacing a drinking straw made form plastic with a one made from paper doesn't require great change of our habits but can have huge impact on our future. Our eco-friendly products are designed for your satisfaction, as well as they are meant to be neutral for natural environment. Choose wise, choose our biodegradable paper straws and enjoy all the pleasure with no responsibility.